Dinh Cau Temple Phu Quoc
"Dinh Cậu" on Phu Quoc, also called Cậu temple, Cậu rock or Cậu lighthouse is probably the most prominent landmark of Vietnam's Phu Quoc Island.
Most of tourist always visit Dinh Cau when travel Phu Quoc Island. This is the best place to view a stunning sunset that you should't overlook . A lot of big rocks with weird shapes around the palace to create a typical character.
The exact day of when the Dinh Cau was built is shrouded in mystery but some scholars claim that the temple and the cape were created in 1937 by the local people to honor the Thien Hau - the 'goddess of the sea' . The myth is that the goddess will protect the fisherman in their voyage in the open ocean . In the temple, there are shrines worshiping The Goddess , and her companions .
Thiên Hậu, also known as Mazu, is of Chinese origin and is worshipped in all of East Asia's coastal regions to various degrees. It is said, that Thiên Hậu was born under the name of Lin Moniang during the rule of the Song Dynasty on Meizhou Island in China's Fujian province. Upon growing up, she became an excellent swimmer and was often seen at the shore, wearing a vivid red dress and guiding ships to safety, even under the harshest weather conditions.
After her death in the year 987, she was remembered as a young lady in a red dress, who would forever roam the sea and guide troubled ships to a safe shelter from the storm.
Every year on the 15th and 16th of (lunar) October, there is a festival with many people attending.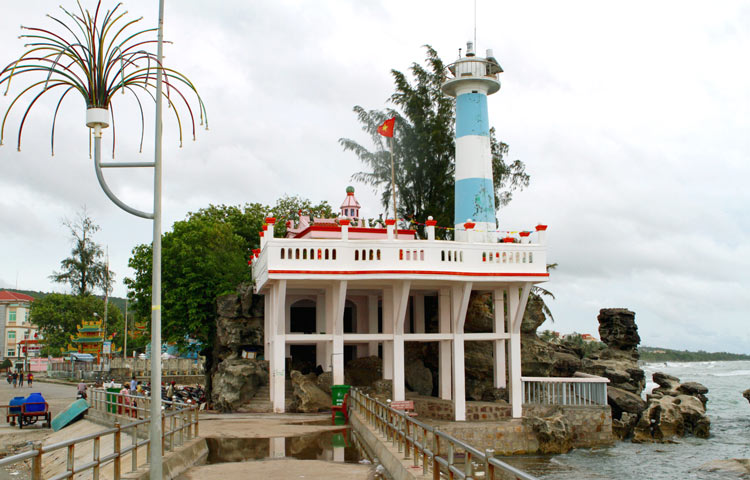 ---
Before each fishing trip or on holidays, Phu Quoc local people come to Dinh Cau to burn incense sticks and pray for a safe journey. Climbing the steps offers a better view of the many fishing boats navigating the narrow river opening, as well as views along the coast.
At the base of the temple there are various snack and sugar can juice stands. Find yourself a plastic chair , order a sugar can juice and watch the sunset.
Discover a variety of seafood on offer at the famous seafood Dinh Cau Night Market . Also you can walk to the end of the concrete pier and fish with the locals or watch the night fishing boats drift by.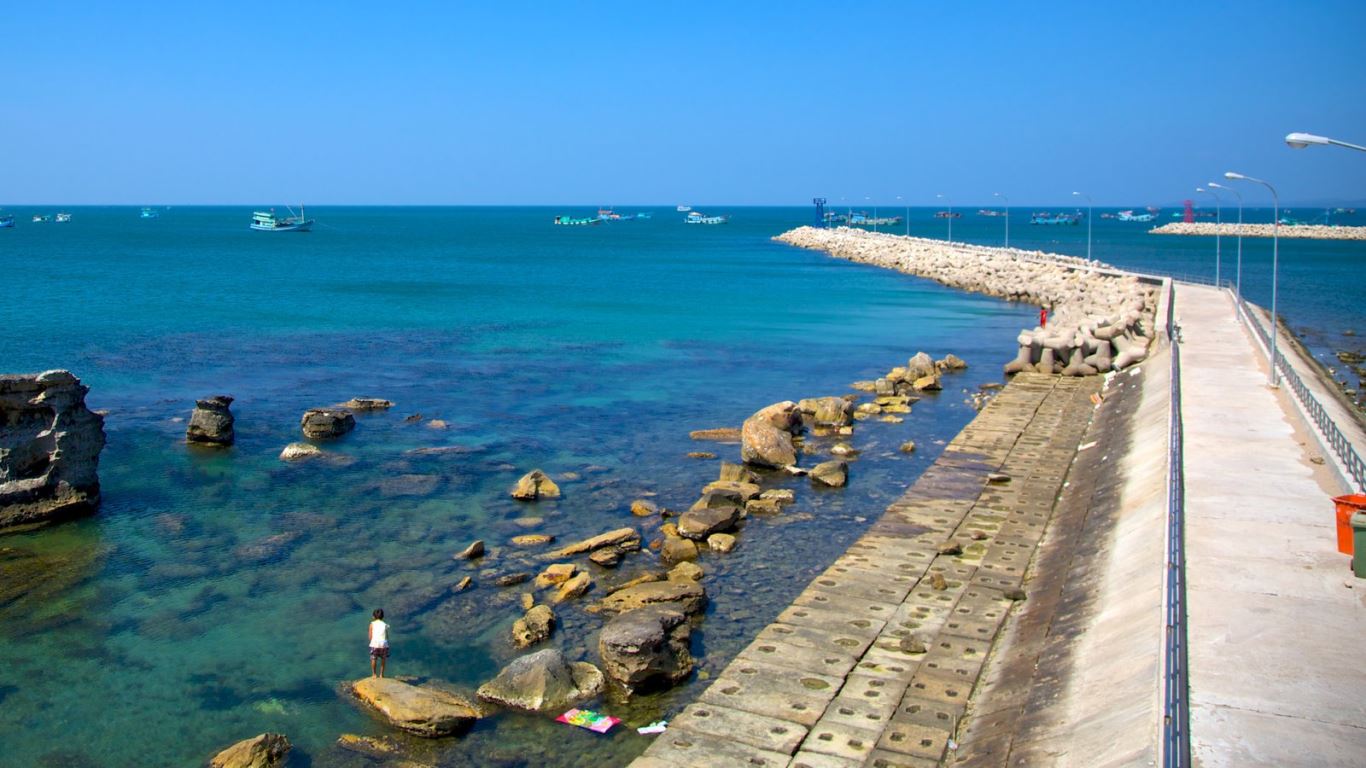 Dinh Cau Temple is located in Dinh Cau Cape neighborhood 2, Bach Dang Street, in Duong Dong Town of Phu Quoc District. Just head towards the Duong Dong River, you will find it.