Ho Quoc Pagoda - The biggest pagoda on Phu Quoc
Ho Quoc Pagoda also know Chua Ho Quoc or Truc Lam Thien Vien. This is not only the biggest pagoda in Phu Quoc but also in Mekong.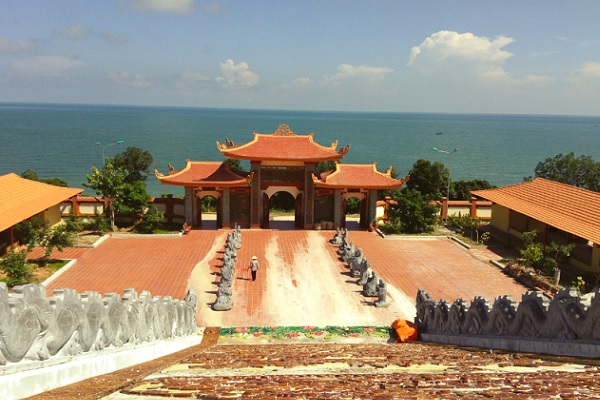 The pagoda is located completely in the eco-tourism, which has an area of over 110ha. In particular, the square of the pagoda is around 12%; the remaining area is the protective forest. The investment for the construction of pagoda and roads is about 100 billion VND. The calculation of the separating building for only the pagoda is 80 billion. All have investment capital from donations.
It is built on a high hill; the front face has the way to the sea with the architecture of Ly – Tran Dynasty; the roofs are made by the tiles; the pillars are made of ironwood.
This temple has various Buddha statues such as statue of the "Goddess of Mercy" and a giant bell.
Behind the temple complex is a very lush mountain rich with wildlife. If you are lucky you can see macaques inhabit here.