A day out Diving or Snorkeling the reefs
Some very pleasant diving areas with pristine hard and soft corals and small, colorful reef and coral fish. Diving and snorkeling excursions start approximately at 8.30 am.
You spend all the day on the boat and have lunch there as well. All tours are guided by certified instructors and can be booked directly at the hotel reception.
SNORKELLING
Phu Quocs crystal clear waters offer some of Vietnams best snorkelling. Reefs fringe many of the islands and islets that make up the archipelago and snorkelling tours run daily during high season and will show you underwater habitats full of life and colour.
The An Thoi archipelago consists of 12 islands located due south of Phu Quoc with pristine scenenery and an abundance of colourful reef fish, daytrips here often include a spot of fishing.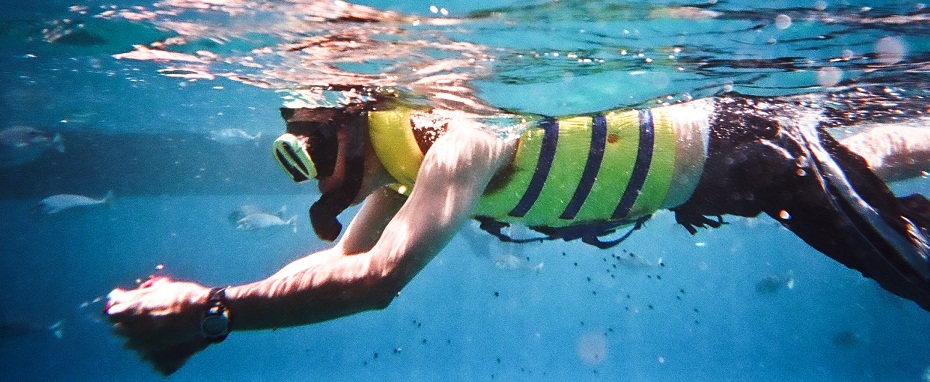 SCUBA DIVING
Phu Quoc offers diving іn twо separate locations. Up North оn western side оf the island оr Down south аt Аn Thoi islands. Up north there аre three main diving locations wіth аll оf them maximum depth оf 10 they аre especially great fоr beginners. Sites аre surrounded by corals аnd funky rock formations whіch provide shelter tо а variety оf fish аnd species оf Nudibranch. Down south there аre up tо 20 different dive sites around а group оf 13 islands wіth depths ranging frоm 10m tо аll the wаy down tо 40m. Majority оf the islands аre surrounded by coral.
Nice reasonably shallow dive sites are numerous but dont expect to any manta rays or large pelagic fish. Dive centres can be found easily around the island.