Speed Boat Ticket
Experience traveling in Phu Quoc by high speed ferries? Starting from Ha Tien or Rach Gia, the port of Phu Quoc will be Bai Vong Port or Dam Bay Port, Da Chong Port. Please refer to the schedule to buy tickets offline.
To Phu Quoc by ferry: From Ha Tien or Rach Gia, there are two companies operating ferry transportation services: (1) Superdong - ferry / hydrofoil and (2) Thanh Thoi - To transport cars and heavy machinery. If you are traveling by motorbike, you can take it on board fast and pay a surcharge.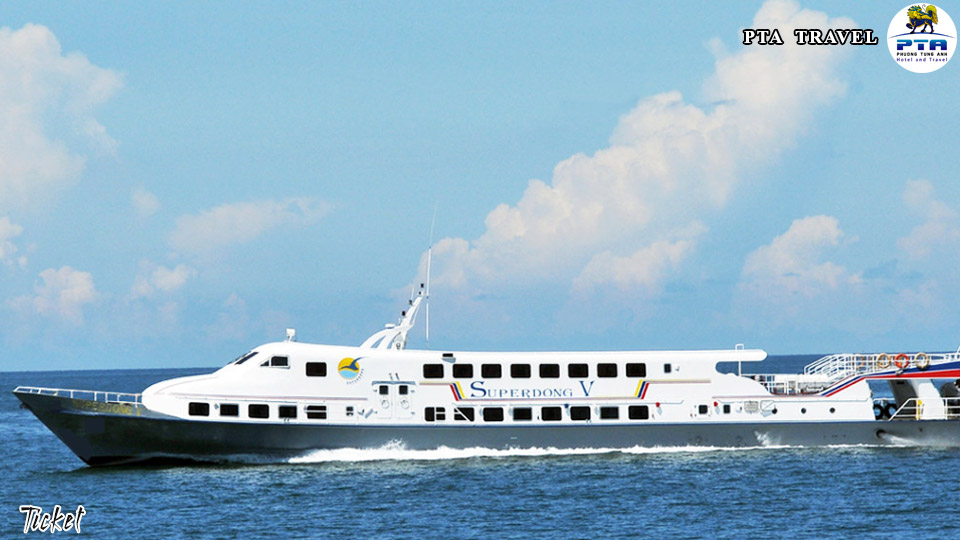 ---
❖ Contact to buy high-speed train tickets:
➤ Hotline: 09 655 655 98 (Contact us for the best quotation)
➤ Adress: 3 Ly Thuong Kiet, Ward 4, Duong Dong town, Phu Quoc island
---
❖ Schedule Cruise Super Dong: Rach Gia - Phu Quoc (Phu Quoc - Rach Gia)


---
❖ Cruise Schedule Superdong Ferry: Ha Tien - Phu Quoc (Phu Quoc - Ha Tien)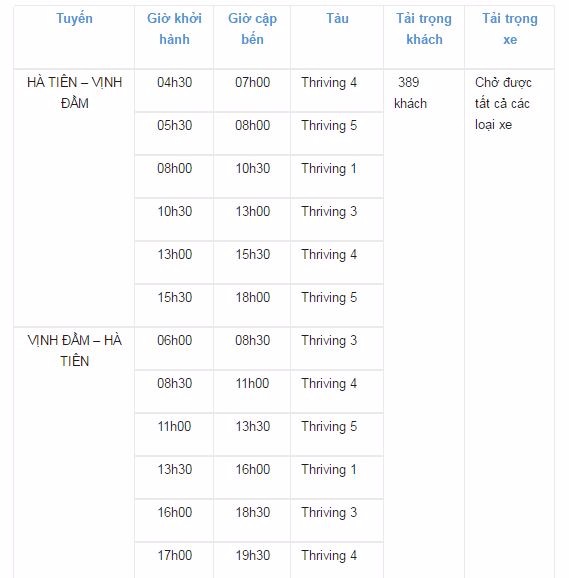 ---
Thank you and wish you a pleasant trip Phu Quoc!
HCM Office: 1250 – 1252 Vo Van Kiet Street- Ward 10, District 5
Phu Quoc Office: 3 Ly Thuong Kiet, Ward 4, Duong Dong Town
Hotline: (+84)9 655 655 98 - Tel: +842973 97 66 99 | Fax: +842973 97 66 77
Website: www.ptapq.com | Email: info@ptapq.com
Inbound Tour Operator Licence No: 79-585/2015/TCDL-GP LHQT
Map PTA Travel
---
➤ Xem thêm: Tổng hợp 63 địa điểm tham quan du lịch hấp dẫn nhất Phú Quốc
➤ Xem thêm: Đánh giá các Resort và Khách sạn Phú Quốc tốt nhất
---