TOP 5 SPECIAL DISHES IN PHU QUOC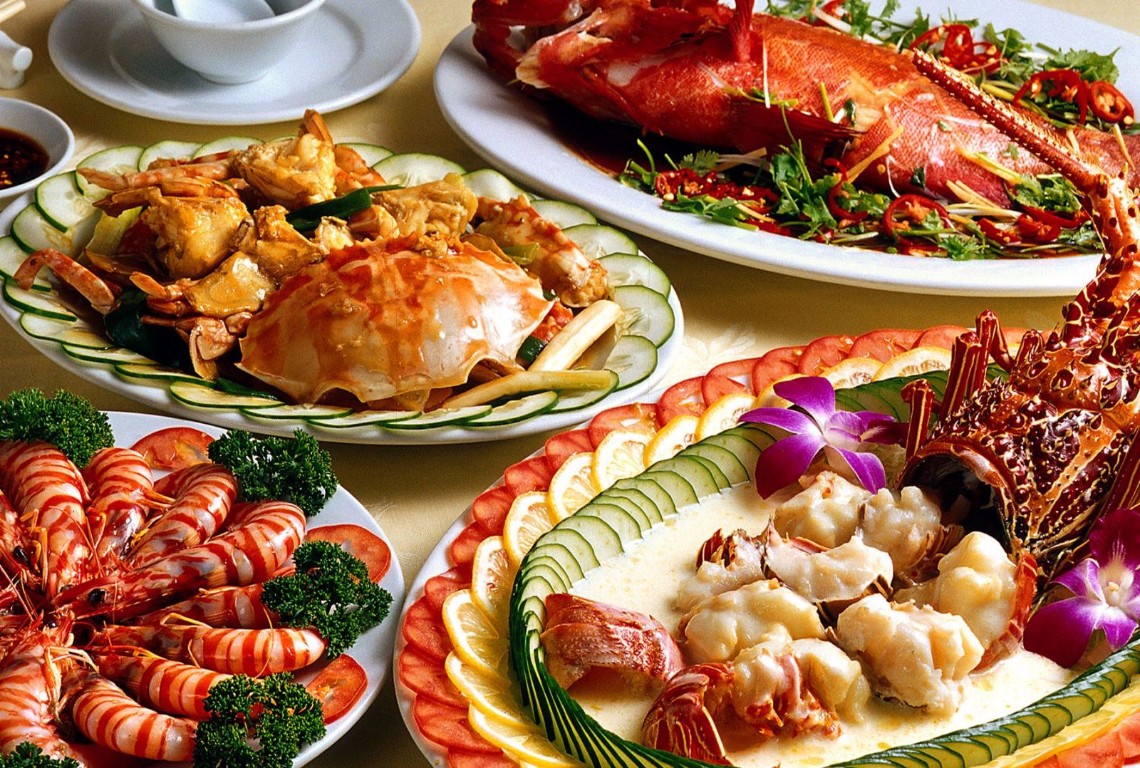 Phu Quoc Island has long been a popular destination for people visiting Vietnam. It's quiet, peaceful, and a great way to get away from the hustle and bustle of modern day life, and just sit on the beach and relax. But another reason to visit Phu Quoc besides the beautiful white beaches and solitude is the food. In Phu Quoc they also have some amazing cuisine that is found no where else, so next time your in Phu Quoc before to try these special dishes and prepare to be amazed.
1. Herring salad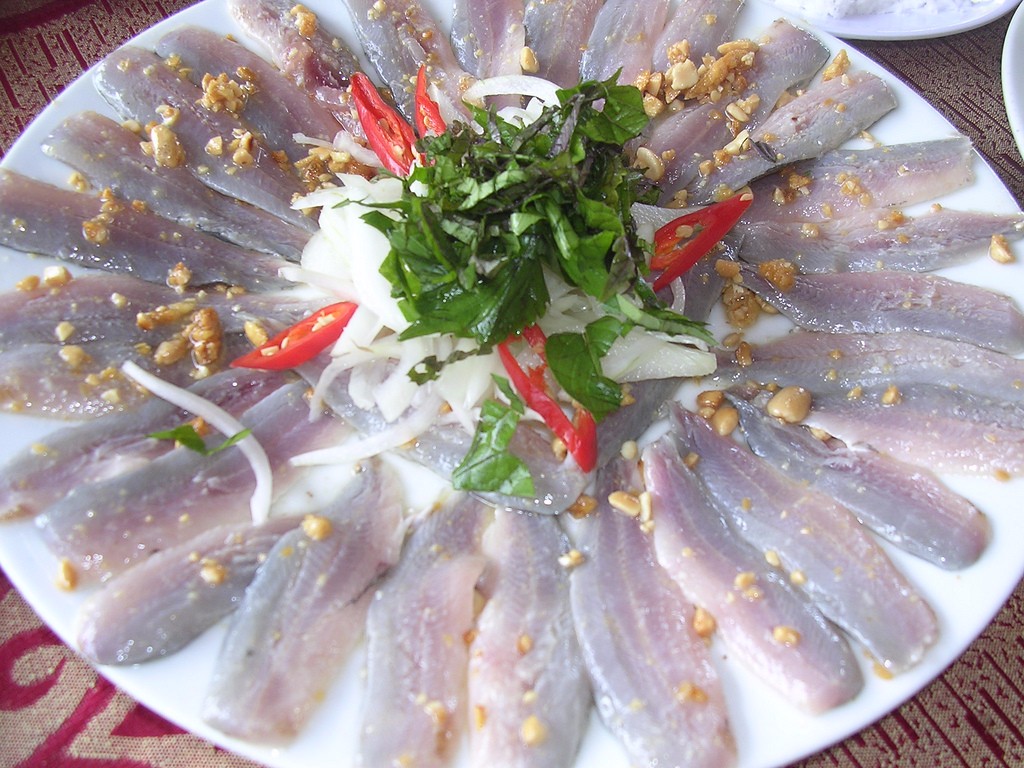 Herrings are numerous all year round in Phu Quoc. Therefore, herring salad in Phu Quoc is always fresh and delicious, no matter when you visit. Herrings are cleaned and sliced into small and thin pieces. Chili, lemon extract and onion are mixed with processed fish. The necessary ingredients for this dish are herbs taken from the forest on the island, copra, dry rice pancake and Phu Quoc fish sauce with chili, garlic and dry peanuts. All the ingredients mixed together make a special taste which is fragrant, crunchy, fleshy delicious, spicy and bold. This creates the unique flavor for Phu Quoc herring salad.
2. Sea urchin (Nhum)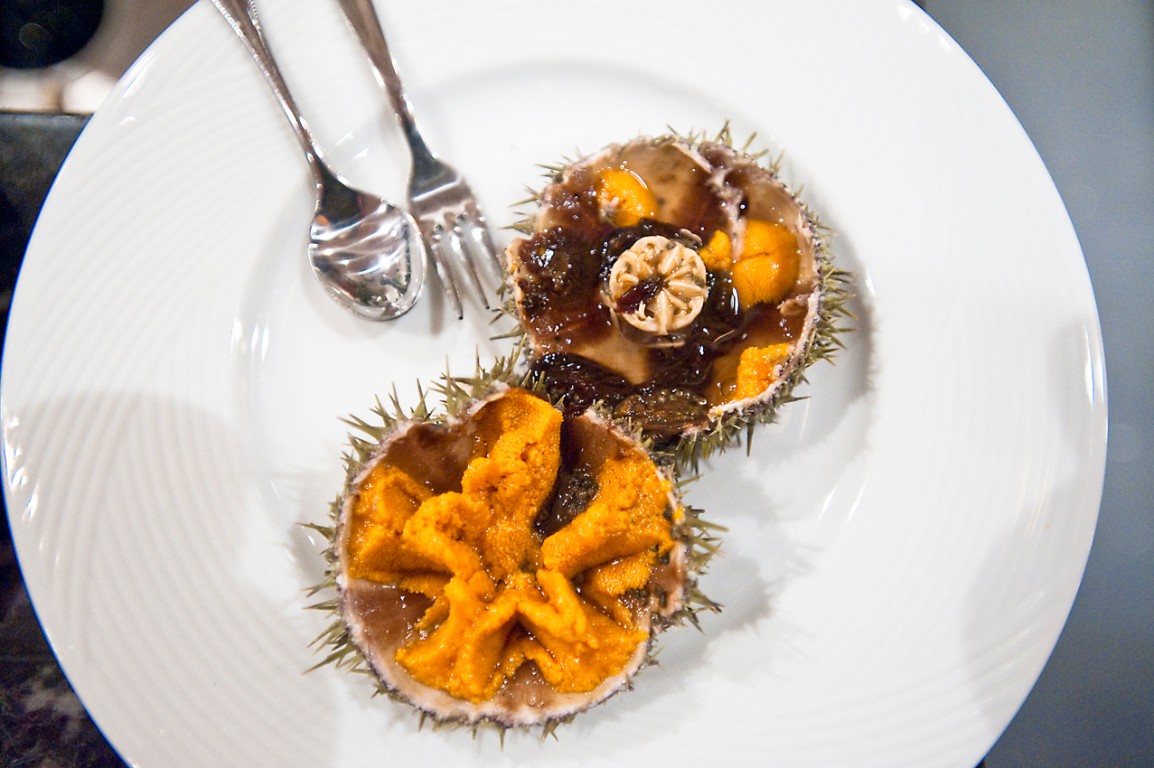 The most popular way to cook sea urchin is by grilling them. Sea urchin is cleaned and roasted over charcoal fire until you can smell the aroma. Salt and lime juice are added . You can even try a with a bit of mustard and eat it raw with a mug of beer, though do to their poisonous nature this could be a bit risky. You can also try sea urchin soup , sautéed sea urchin or sea urchin paste. The sea urchin meat is mixed with pepper, spring onion, and, of course, fish sauce. It's then deep fried and served with roasted rice paper, herb, green banana and, what else, Phu Quoc fish sauce. Sea Urchin has long been a favorite of the natives of Phu Quoc Island, and so many ways have been divised to eat this delicious sea food.
3. Tram mushroom
Tram mushroom is very delicious whatever you cook it with such as shrimp, fish, squids , fish meat balls etc.. The dried mushrooms are also popular stir fried with abalone or sea cucumber . Tram Mushroom is also great if cooked with chicken , pork or egg etc. The small mushrooms might taste a bit bitter but are very crunchy and chewy which many people who have a chance to taste it like. Even when it is not mushroom season in Phu Quoc you still can eat these mushrooms, though they won't be fresh, they will come dried or frozen, but it can be eaten all the year around whether fresh or freeze dried. They are a popular side dish and are often used in a variety of Vietnamese Cuisines.
4. Mat Cat cake
Mat cat leaves are not as big as banana leaves so it requires very skillful hands to wrap properly. The cake is also tightened by the leaf vine. The cakes must not be tightened too tight or too loose, so that the artisan must be skilled in just how to wrap the cakes. This is an art that is passed down through families from generation to generation. It is because of this special packaging that Mat Cat cake retains its own flavor that differentiates it from the normal Tet cake. The cake has a jade color and a distinct aroma thanks to the essence of Ngot and Dua leave, together with the tasty fat of the pork and green beans that make up the cake. All the different combinations of taste and ingredients make it a delicious cake for islanders and tourists alike.
5. Fish sauce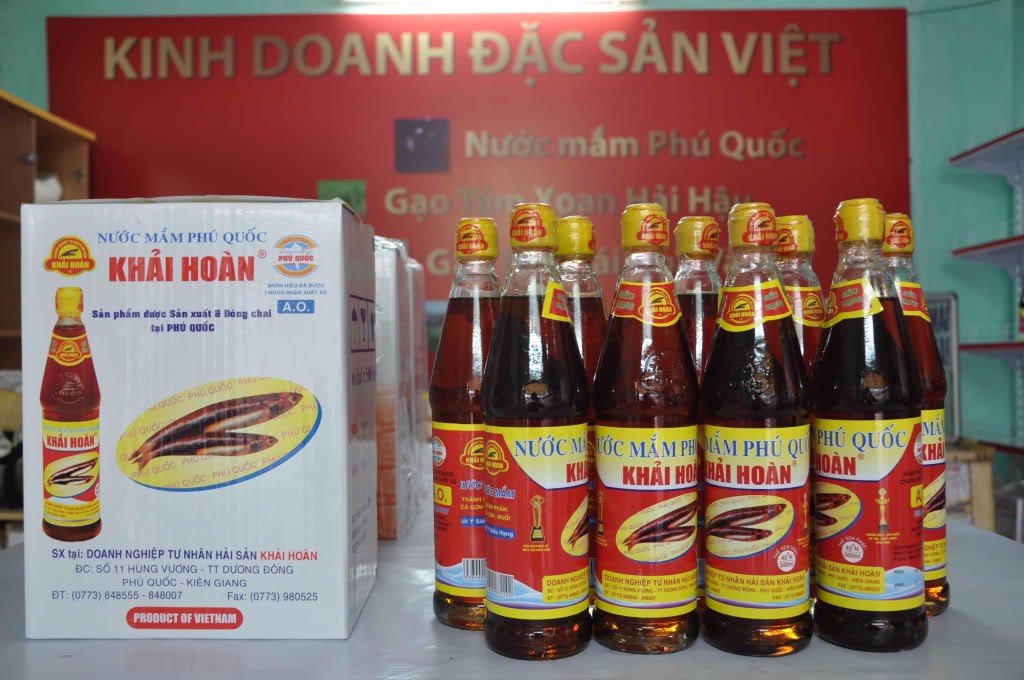 Phu Quoc is famous for its production of very high quality fish sauce which is exported worldwide and is a major contributor to the islands economy.
Fish sauce or "nuoc mam" is a dipping sauce which complements most Vietnamese meals to add a salty and sweet flavor. It is made from combining anchovies, salt, and water and sometimes the pepper grown on the island and fermented through various stages for up to six months or a year before being drained from the large barrels into different grades from the top quality lighter colored sauce to the basic cooking sauce, both of which are high in protein. Phu Quoc is famous throughout Vietnam for making fish sauce and it's possible to tour the factories and see how the fish sauce is made, this is often a popular attraction with tourists visiting the Island
So Phu Quoc is not just an Island paradise, but a place to try some new and interesting Vietnamese Cuisine. Also don't forget to pick up a bottle of their delicious fish sauce after touring the factory where it's made.