Phu Quoc Island Street Food
You should try some great street food when you come here. There is a small dizziness to choose from, rustic eateries that serve traditional Vietnamese cuisine such as Pho, pancakes (a seafood pie) and, of course, With vegetables).
Biscuits (fried egg sandwiches) is a special dish that is popular with budget travelers, with each loaf costing around $ 10,000 or $ 0.50. Most small restaurants are located all over the island, especially in Duong Dong and An Thoi.
The popular street food is found on the island:
1. BANH MI ( VIETNAMESE SANDWICH )
You can find "banh mi" stalls on all the major streets and exceptionally cheap price makes it perfect for breakfast or a lunch time snack.
A standard "banh mi" consist of : cold cuts of pork , pate , shredded vegetables , red chilli slices , spring onion and sweet fish sauce.
Address : along Tran Hung Dao Street and 30 April Street , Duong Dong Town .
Time of day : breakfast and lunch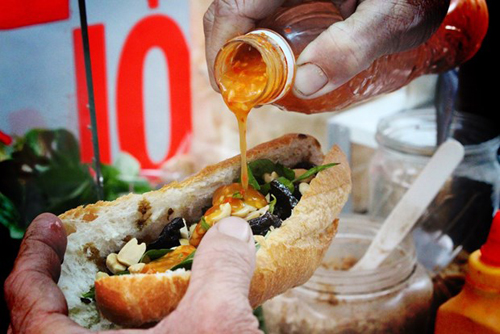 ---
2. NUOC MIA ( SUGARCANE JUICE )
It is one of the most popular non alcoholic drinks on the island and can be found almost everywhere for only 5.000VND (small size) to 10.000VND (large size) per glass.
Sugarcane juice contain iron, vitamin and calcium,..that keep your body in a good & healthy shape.
Address : everywhere
Time : all day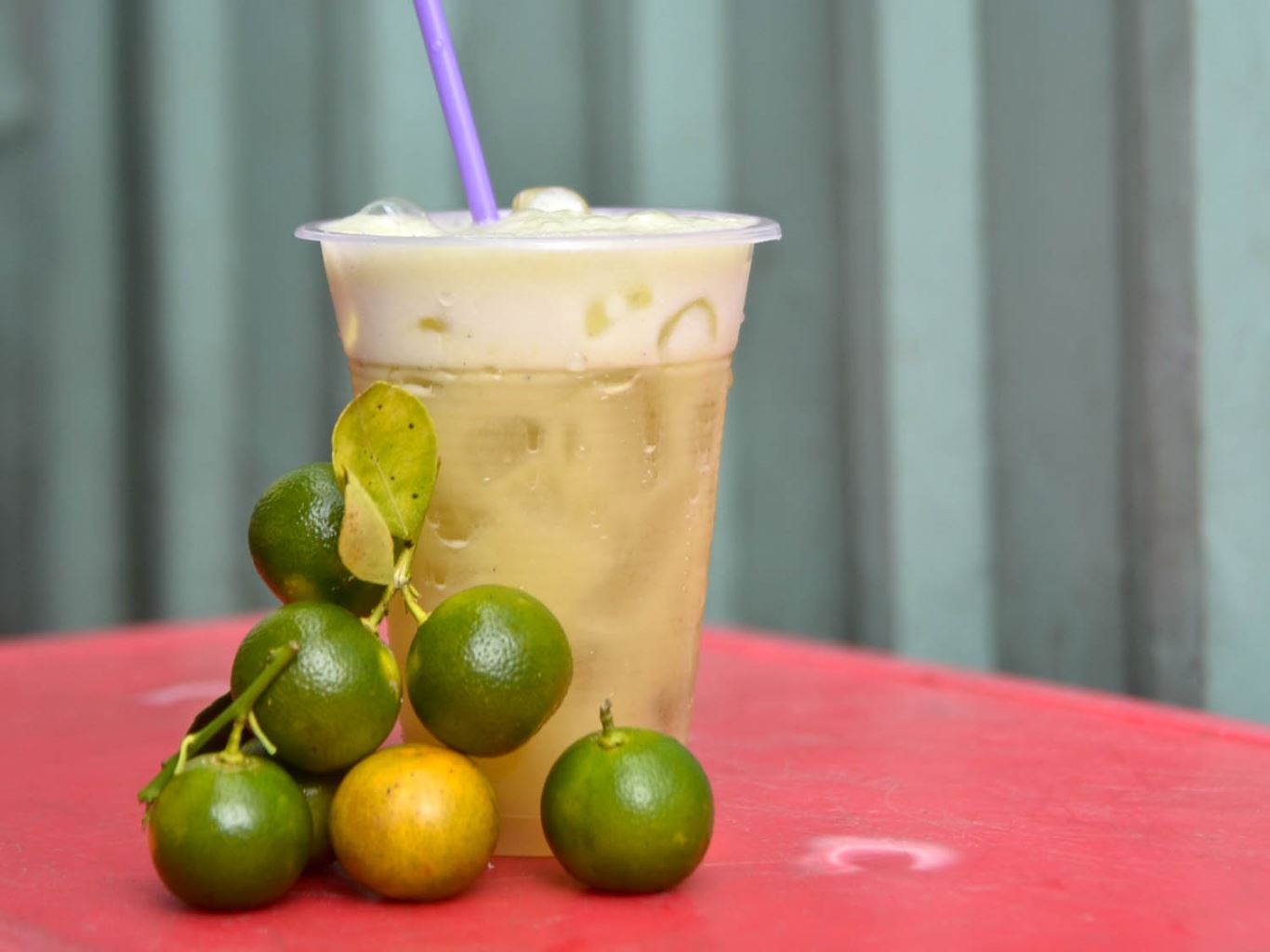 ---
3. BANH TRANG NUONG ( VIETNAMESE PIZZA )
This interesting street food often dubbed "Vietnamese Pizza" is becoming quite popular snack during the sunset hour.
It is maded of roasted rice paper and topped with variety of ingredients. The price is ridiculously cheap at only 10.000VND/serving.
Address : around the Dinh Cau temple on Bach Dang Street
Time : sunset/dinner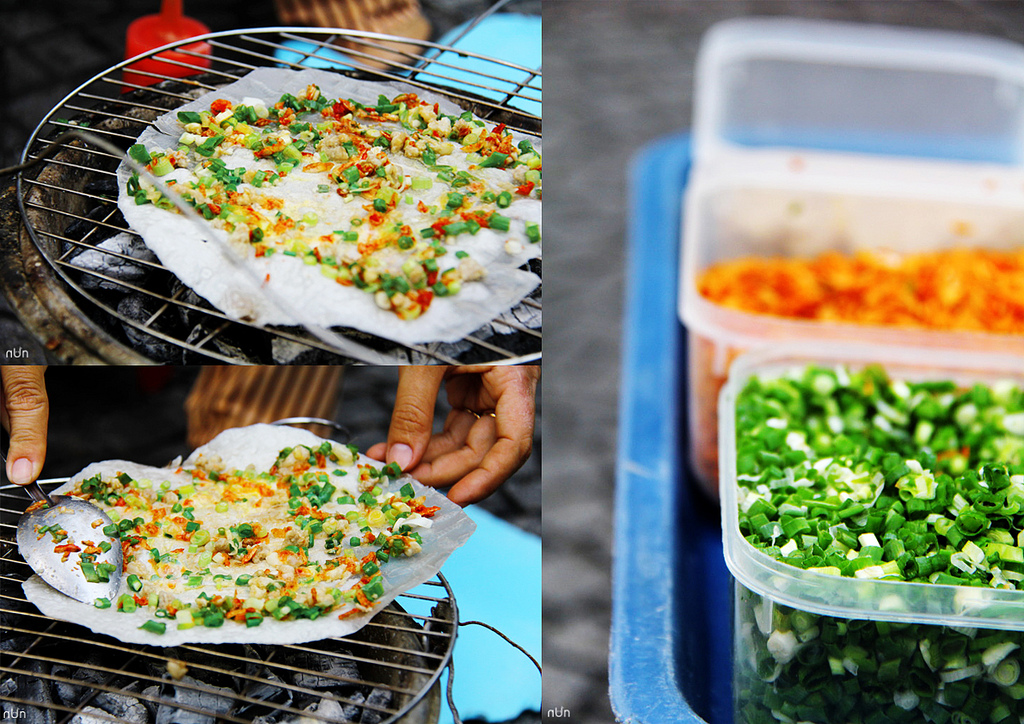 ---
4. BANH KHOT ( ROUND SMALL CREPES)
Banh Khot is a small round cake made from flour made from rice flour batter. The batter is poured into clay molds, baked on charcoal and then topped with fried green onions .
It is served with a small dipping bowl of fish sauce mixed with garlic, sugar, chilli pepper.
Address : near the Cao Dai temple on Nguyen Trai street.
Time : lunch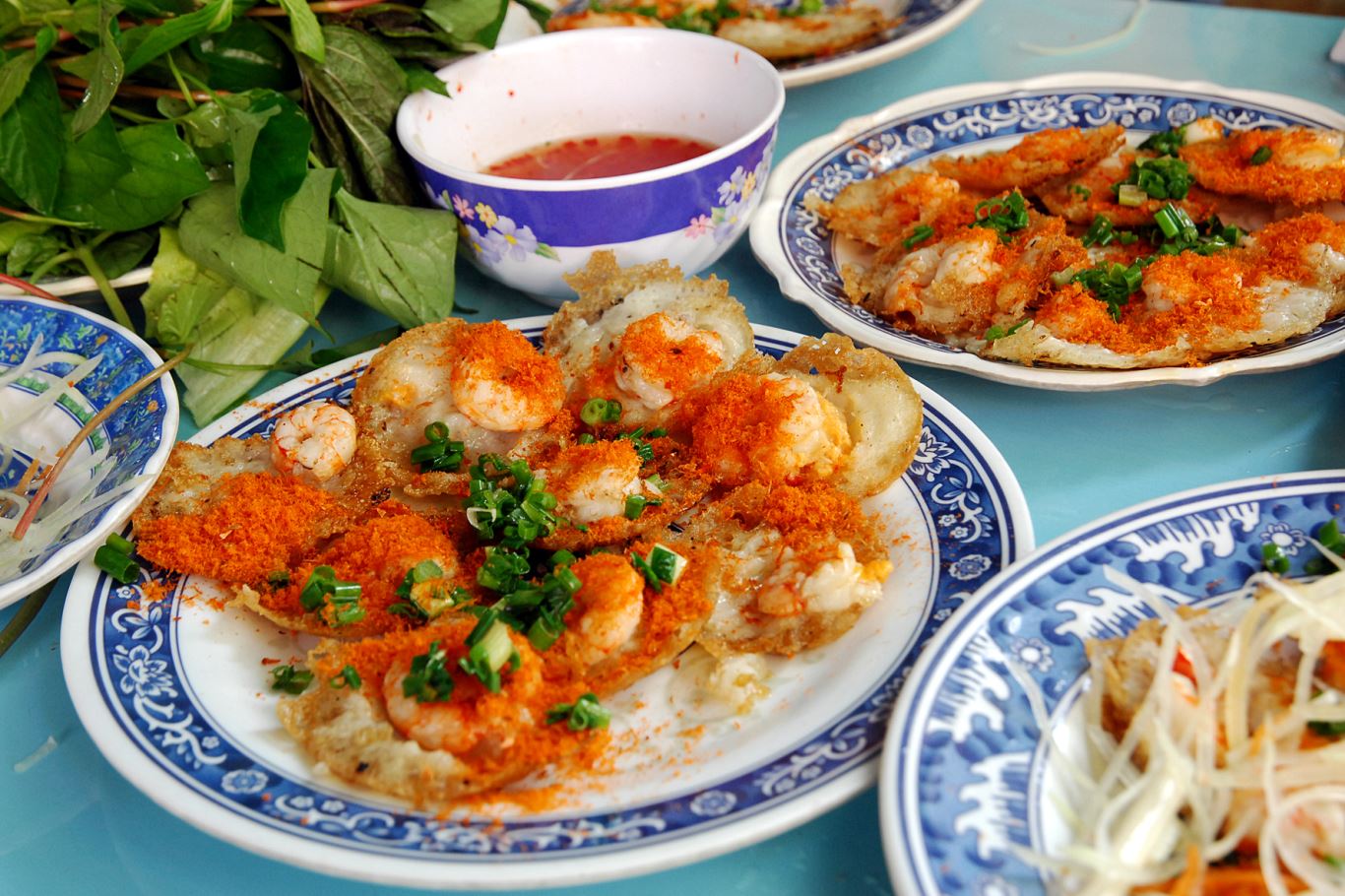 5. HU TIU ( NOODLE SOUP )
Using local fresh ingredients and combining them into a simple but tasty dish. It consists of vermicelli noodles topped with a pork and shrimp.
Cheap, healthy and inexpensive : 30.000VND/bowl
Address : next to the Petrolimex gas station on Tran Hung Dao Street
Time : dinner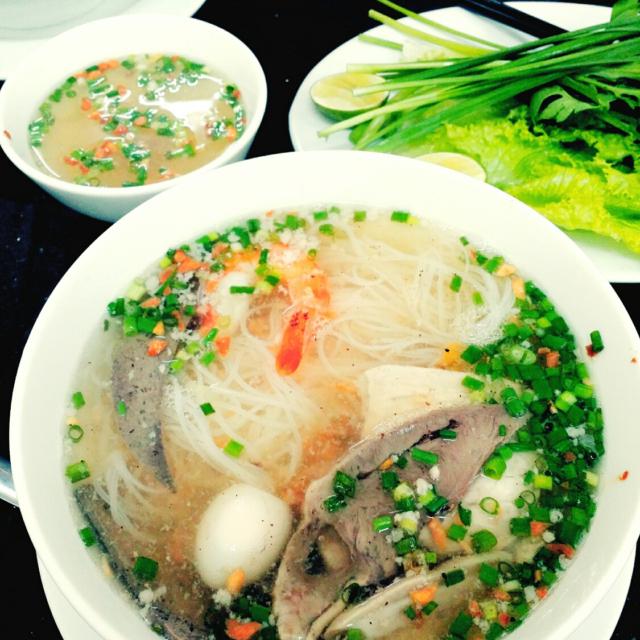 ---
6. CHUOI CHIEN ( DEEP FRIED BANANA )
Address : in front of Cao Dai Temple
Time : all day