Overview of Phu Quoc Island
Phu Quoc is a beautiful archipelago located deep in the Gulf of Thailand, Kien Giang province. In the south of the country, Ngoc Phu Quoc - the largest island in Vietnam - is also the largest of the 22 islands.
❖ OVERVIEW OF PHU QUOC ISLAND
✓ Located in the southwest of Vietnam, Phu Quoc is the largest island in the country with an area of over 563 square kilometers, same to the size of the island nation of Singapore. The island is famous for its white sand beaches, sunsets, seafood, fish sauce, pearls, pepper, and Phu Quoc Ridgeback.
✓ Phu Quoc tourism activities are diversity, taking place on land, sea and air tours, from hiking, scuba diving, fishing, bird watching. Mountain climbing and snorkelling.
✓ If you want to relax, this place will be an ideal destination with nearly 400 resorts in Phu Quoc (Phu Quoc Hotel) built according to standards from 2 stars to 5 stars, modern design, living space extend.
✓ The shopping is very diverse and the choice is unlimited so that visitors can enjoy the best culinary flavors from all over the country of Vietnam and the world.
✓ Visit the most beautiful beach in Vietnam, visit Phu Quoc prison, shops selling pearls, explore beautiful waterfalls, bike to the deserted beaches, walk through the forest, dive in the area around the island, or simply enjoy the sunset on the island. With beauty and peace, undeniably Phu Quoc is one of the most attractive destinations in Vietnam, if not the world.
✓ The choice of Phu Quoc island as tourist destination is diverse and varied as the island itself. Discover the towns, villages and islets of Phu Quoc, unique destinations and events. Whether you only have two days or two weeks to visit the sites, here you will also find everything you need to know about places to go and what to do on this tropical island in the Your holiday. You can refer to our itineraries to help make your own plan go smoothly. If you are looking for something of nature, adventure, culture, cuisine, wine or fun holidays, you will also find everything you need here.
I. LOCATION OF PHU QUOC ISLAND
II. HISTORY OF PHU QUOC ISLAND
❖ Phu Quoc is the largest island of Vietnam, with a history of extremely interesting formation, associated with the Mac family in the early days of reclamation on the land.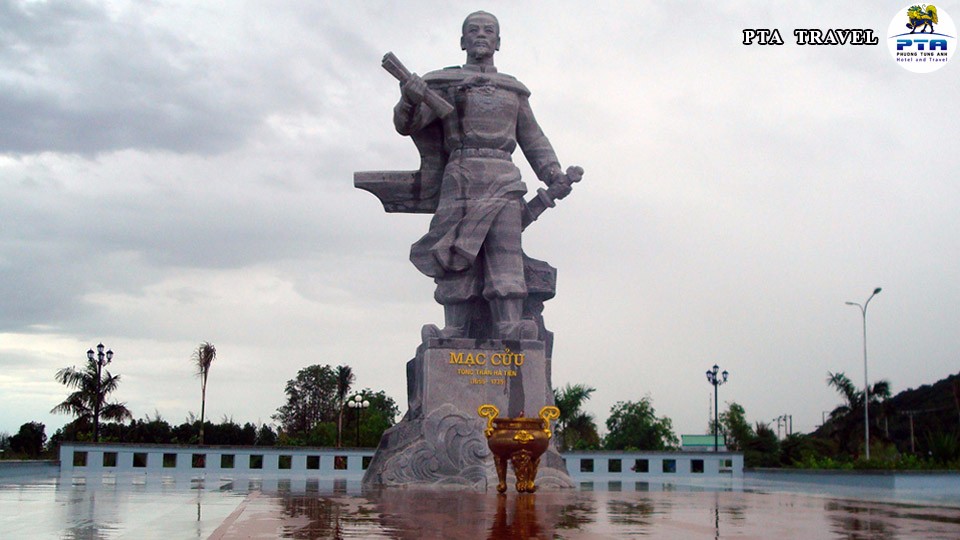 In 1671, a Chinese named Mac Cuu, from Leizhou, Guangdong Province, brought about 400 family members, soldiers and some of the feathered elders to the boat leaving Fujian. After several days on the high seas, the mission of Mạc Cửu landed on a wasteland in the Gulf of Thailand. After inquiring and knowing that this land belonged to Chan Lap, the delegation made their way to Oudong for asylum, but at that time Chan Lap's insurrection was over.
In 1680, Mac Cuu was scattered in Vung Thom, Trung Ke, Can Vot, Rach Gia and Ca Mau. Ha Tien became an important commercial port, the hamlet located close to the sea, convenient for boats to back, or high land according Giang Thanh, Cai Lon, Ganh Hao and Ong Doc rivers to cultivate.
He established seven casinos along the coast: Man Kham (or Mang Kham, Peam), Long Ky (Ream), Can Bot (Kampot), Huong Uc (Kampong Som), Sai Mat (Cheal Meas or Banteay Meas), Linh Quynh (Kiri Vong) and Phu Quoc (Koh Tral). The capital is located in Man Kham (Ha Tien), later changed to Can Khau (Can Khao or Can Cao). which it is transformed into a cognitive or cognitive style. Rumors resounded, captains of Chinese origin from all over the Gulf of Thailand would come here to settle down, gradually this land became a prosperous land with a new name: Can Khau Quoc. Koh Tral Island also changed its name to Phu Quoc (rich land).
In 1708, Mac Cuu contacted Lord Nguyen Phuc Chu.
In 1714, Mac Cuu applied for the position of Lord Nguyen and was ordained a total army rule of Can Khau.
In 1724, Mac Cuu raised his whole land and was appointed admiral to rule over the territory of Can Khau, renamed Long Ho Dinh.
Since 1729, Long Ho Dinh is known as the most prosperous land in the Gulf of Thailand.
In 1735, Mac Cuu died, his son Mac Si Lan, later changed to Mac Thien Tu, was appointed admiral, succeeding father of ruler Long Ho dinh. The Mac family was promoted by Nguyen Phuc Chu to the royal. Long Ho dinh renamed Ha Tien town.
In 1739, Mac Thien Tu set up four more districts: Long Xuyen (Ca Mau), Kien Giang (Rach Gia), Tran Giang (Can Tho) and Tran Di (North Bac Lieu).
In 1755, Nac Nguyen asked Mac Thien Tu to offer Lord Nguyen territory of Tan Bon (Tan An, Long An) and Loi Lap (Go Cong) to go to Nam Vang. In 1758, Lord Nguyen brought Nac Ton (Ang Ton II) to the king and was awarded territory Tam Phong Long (Chau Doc and Sa Dec). Nac Ton is dedicated to Mac Thien Tu, territory 5 covers the southeastern part of the Chan Lap: Huong Uc (Kampong Som), Can Bot (Kampot), Chau Sum (Chan Sum can be Truc Sam) - located between Chau Doc and Giang Thanh, now the Bay Nui An Giang (Chan Sum Mountain). Sai Mat (Cheal Meas or Banteay Meas) and Linh Quynh (Kiri Vong). These are the coastal areas (the Gulf of Thailand) from Srae Ambel in Koh Kong province, known as Co Cong, bordered by Siamese controlled areas, to Pe Kham (Peam) Northeast of Phu Quoc Island, was given by Mac Thien Tu to Vo Nguyen Nguyen Phuc Khoat. Vuong merged all new land into Ha Tien, assigned to Mac Thien Tu. These 5 covers the coastal area (the Gulf of Thailand) from Srae Ambel in Koh Kong province (Co Cong, bordered by the Thai (Xiem La) controlled area) to Mang Kham (Peam), the shore of the mainland opposite the northeast of Phu Quoc island was given to Vo king Nguyen Phuc Khoat by Mac Thien Tu. Nguyen Phuc Khoat merged all new land into Ha Tien, assigned to Mac Thien Tu.
❖ During the French colonial period, France placed Phu Quoc as an administrative agent, in the Kien Giang province, then Rach Gia. August 1, 1867, Phu Quoc in the county of Ha Tien. On May 25, 1874, France established Phu Quoc county, including the islands in the area of 100 - 1020 East and 9 - 110 30' North latitude. At the same time, France also opened the port of Duong Dong for ships of other countries to trade.
June 16, 1875, the dissolution of Phu Quoc grain, re-established the total of Ha Tien county, including 5 villages: Lac Hiep, An Thoi, Duong Dong, Ham Ninh, Phu Du. May 18, 1878, renamed Lac Hiep village to Lac Phu village. From January 12, 1888, Phu Quoc in Chau Doc district. From December 27, 1892, again in Ha Tien County. January 1, 1900, in the province of Ha Tien.
October 4, 1912, enter two villages An Thoi and Lac Phu into Duong Dong village.
April 25, 1924, is located in the Phu Quoc district of Ha Tien province. After 1956, Phu Quoc district of Kien Giang province, the village called the commune, the dissolution of Phu Du commune, the two communes Duong Dong and Ham Ninh, the population in 1965 was 12,449 people.
In 1949, when the Republican China army lost its war to the People's Liberation China Army, Hoang Kiet (黃杰 Huang Chieh), a KMT general from Ho Nam (Hunan Province), led more than 30,000 troops to escape to Vietnam. At that time, French colonial troops were stationed in the south of Phu Quoc Island. Then, in 1953, they returned to Taiwan under Tuong Gioi Thach (Chiang Kai-shek). This Chinese army left its homes, plantations, ... France saw that it made use of the available housing, set up a 40-hectare prison called the "Coconut Camp" (Trai Cay Dua), which detained 14,000 prisoners.
❖ During the Republic of Vietnam, Phu Quoc was a coastal area of the navy.
After April 30, 1975, Phu Quoc was a district of Kien Giang province, including Duong Dong town and three communes: Cua Duong, Duong To and Ham Ninh.
On May 4, 1975, a group of Khmer Rouge troops raided Phu Quoc island.
On May 10, 1975, the Khmer Rouge landed with LSM landing gear and three PCF patrol boats landed on Tho Chu island, bringing more than 500 Vietnamese on the island to Kampuchea and massacring. On May 27, 1975, the Vietnamese People's Navy liberated Tho Chu Island.
On February 17, 1978, Cua Can Commune, An Thoi Commune, renamed Ham Ninh Commune into Bai Bon Commune.
On April 24, 1993, Tho Chau Commune, Bai Thom Commune, changed Bai Bien Commune into Ham Ninh Commune.
On March 18, 1997, the Government of Vietnam issued Decree No 23 - CP, established Ganh Dau Commune on the basis of 8,701 ha of natural area and 2,134 people of Cua Can Commune. Cua Can commune, after adjusting its administrative boundaries, has 5,986 ha of natural area and 1,149 people.
On February 11, 2003, the Government of Vietnam issued Decree No.10 / 2003 / ND-CP, established An Thoi township on the basis of 2,691 ha of natural area and 15,573 people of An Thoi commune. Establishment of Hon Thom Commune on the basis of the entire natural area and remaining population of An Thoi commune. Hon Thom commune has 571 ha of natural area and 2,076 people. Thus, Phu Quoc district has two towns and eight communes as today.
On September 17, 2014, the Prime Minister issued Decision No. 1676 / QD-TTg recognizing Phu Quoc district as type II city.
Phu Quoc is divided into 10 administrative units including:
2 towns: Duong Dong Town and An Thoi Town
8 communes: Bai Thom; Cua Can; Cua Duong; Duong To; Ganh Dau; Ham Ninh; Hon Thom; Tho Chau.
---
III. PHU QUOC WEATHER – WHEN TO GO PHU QUOC ISLAND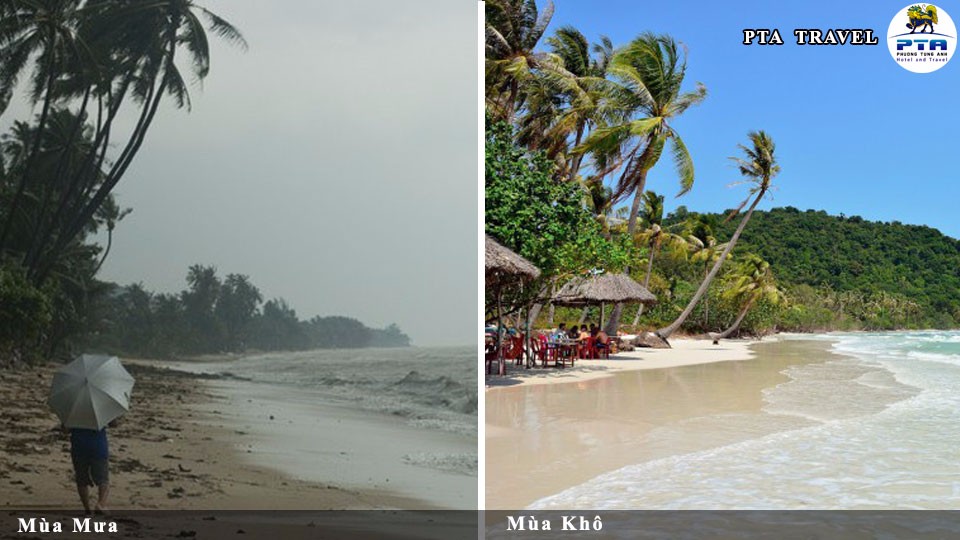 ❖ Dry Season
✓ The best time to visit Phu Quoc is during the dry season (from October to the third lunar month) which is the most beautiful season because of the stable weather, low change, low humidity, you can enjoy both sunrise and sunset wonderful on the sea, very smooth and clear water.
All the restaurants, resorts / hotels and tour operators on the island operate 100% of capacity to serve the needs of visitors during the peak tourist season. However, the amount of people is crowded so that the prices of all services are rising to a high level and some waterfalls - ecological tourist areas are running out of water so you can not admire the majestic features of the falls.
❖ Rainy Season
✓ In the rainy season, prices are very low, you can book a flight to the island at the last minute with a great bargain, and the waterfalls here bring a magnificent beauty. However, this season it rains a lot and once it's raining you will have the feeling it will never end. If here in July and if you are lucky you will even be able to see the whirlwind (tornado) at sea.
---
IV. VISA, TRANSPORTATION & TRAVELING IN PHU QUOC ISLAND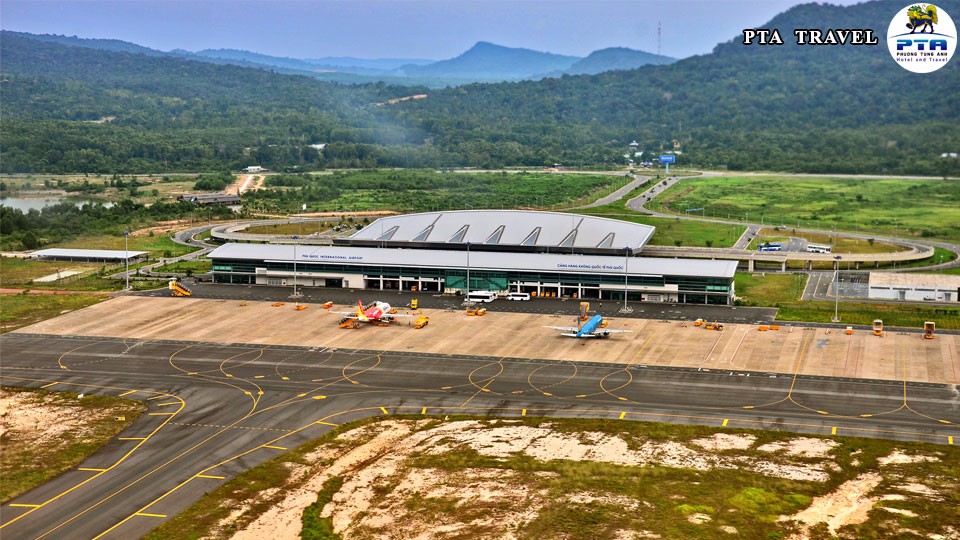 Are you planning to travel to Phu Quoc Island, Vietnam? Read all the rules and regulations, visa policies, flights, routes, and more.
✓ The most popular way to get here is to book a flight to the island, as it is not too far from the major centers in Asia. Currently, Vietnam Airlines, VietJet Air and Jetstar Pacific Airlines have flights to Phu Quoc Island.
✓ To Phu Quoc by ferry: From Ha Tien or Rach Gia, there are two companies operating ferry transportation services: (1) Superdong - ferry / hydrofoil and (2) Thanh Thoi - to transport cars and heavy machinery. If you are traveling by motorbike, you can take it on board fast and pay a surcharge.
✓ Vehicles on the island: Taxis, buses, motorbike taxi or you can rent bicycles, motorbikes or cars for sightseeing. If you travel on tour, the group they will take care of your vehicle always.
Visa to Phu Quoc island
If you are planning to visit Phu Quoc directly, by train or plane, from another country (eg Singapore, Cambodia, Russia ...), then you do not need a Vietnamese visa. Phu Quoc is considered a special economic zone and the government of Vietnam is allowing tourists to stay on the island for up to 30 days without requiring a visa. However, if you plan to visit other places in Vietnam after your holiday in Phu Quoc, then you require a Vietnamese visa.
Countries exempt from visas: Nationals of countries allowed to visit Vietnam for a maximum of 15 days without visas: Singapore, Malaysia, Laos, Thailand, Philippines, Japan, Korea, Indonesia, Na Uy, Denmark, Finland and Sweden.
Can I leave Phu Quoc Island even if I do not have a Vietnamese visa? The answer is yes, you can leave the island by ferry and go to Ha Tien or Rach Gia in the mainland, but most hotels will require you to have a valid visa when you stay in their place.
---
V. CULTURE - RELIGIOUS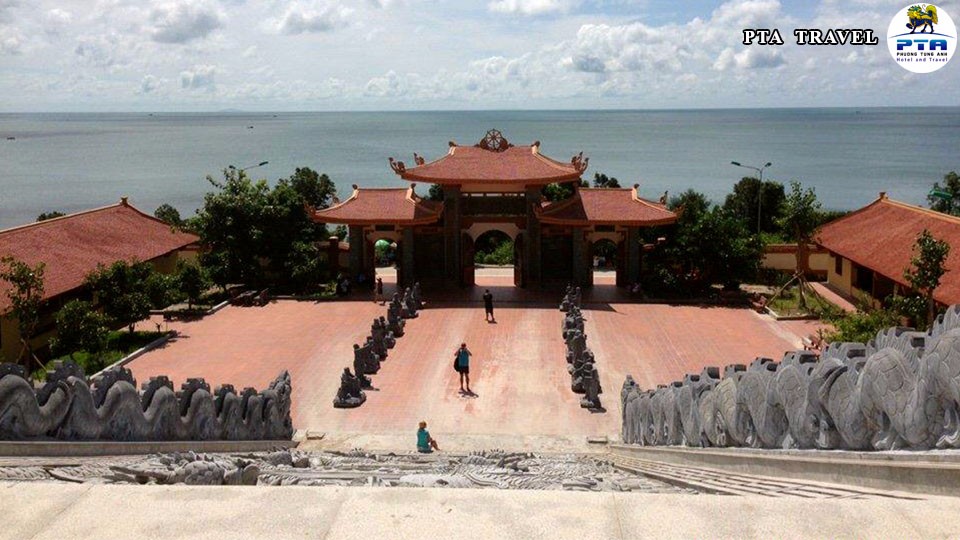 ✓ On Phu Quoc Island, on the full moon day of the 7th lunar month, people often go to pagodas in Duong Dong town. On this day, religious activity is quite bustling.
✓ Like other places in Vietnam, Buddhism is the most influential and influential religion in Phu Quoc, with hundreds of years old temples such as Sung Hung Pagoda, Sung Duc Pagoda, Su Muon Pagoda (Hung Long Tu) ...
✓ Phu Quoc is considered the birthplace of Cao Dai. Today on the island there are two Cao Dai Temple in Duong Dong town. One is the Duong Dong Temple of the Hoi Thanh Cao Dai Toa Thanh Tay Ninh, and the Thanh That Cao Dai Hoi Thanh of the Cao Dai Chieu Minh Tam Thanh Vo Vi.
✓ Phu Quoc previously had some chapels, churches: Around 1930, some northern Catholics entered the island to make rubber plantations near Khem Beach. Two Malaysian priests Albelza and Merdrignac built a temporary chapel as a place of prayer and celebration. The rubber plantation failed, so a large number of people to the mainland left only few people remain, chapel gradually abandoned. In 1955, a priest built a church in Duong Dong town. After 1975, the church was vacated, now administered by the state.
✓ After 1954, about 1,000 Catholics came from Nghe An to the island, under the guidance of Rev. Giuse Tran Dinh Lu. An Thoi Church was established in 1957 to serve the religious needs of the lay faithful. In the following years, many priests and teachers were sent by the Diocese of Long Xuyen to serve. At present, the parish priest is Rev. Gioan Tran Van Trong, with the help of two deputies, pastor Hai Dang and Vinh Son Nguyen Van Canh. The current number of lay people is about 2,000 people.
---
VI. HOSPITAL AND HEALTH CARE SERVICE IN PHU QUOC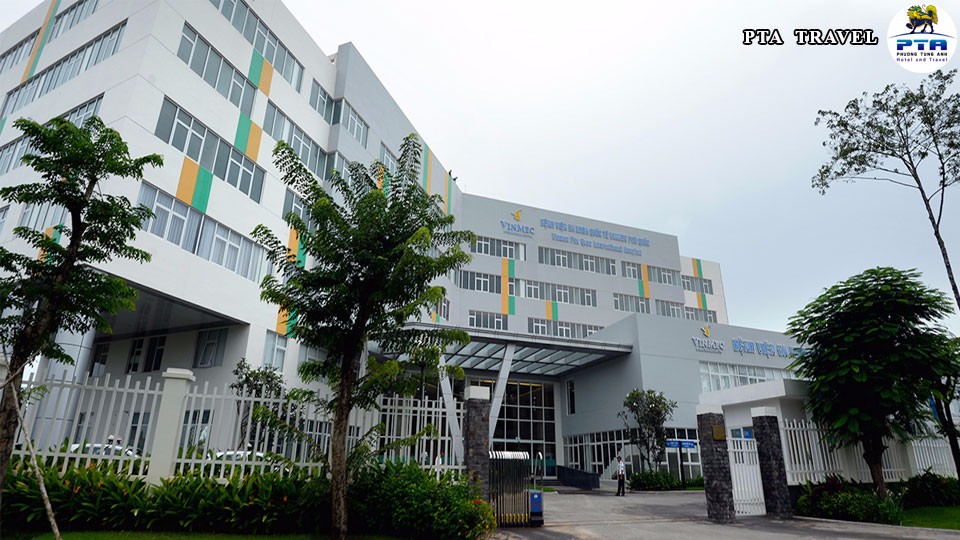 ✓ Phu Quoc General Hospital is located on 30/4, Duong Dong town (Tel: 077 384 6074). In addition, there is a military hospital in An Thoi Town but smaller. ➤ Map of Phu Quoc General Hospital
✓ Vinmec Phu Quoc International Hospital (Bai Dai, Ganh Dau Commune, Phu Quoc District, Kien Giang Province) has a campus of 10,000 m2, with nearly 150 beds and 10 specialties and synchronous equipment system, modern. A team of highly qualified, experienced professionals, doctors, pharmacists and technicians. ➤ Map of Vinmec Phu Quoc International Hospital
✓ Pharmacies in Phu Quoc: There are some pharmacies in Phu Quoc. They are found in both large towns and communes. Most pharmacies have very limited medicines, so it is best to prepare them before coming to this island.
✓ Dental clinic: There are 2 large dental clinics in Duong Dong Town, English speaking receptionists. Both clinics are specialized in cosmetic dentistry.
---
VII. PHU QUOC PEPPER
✓ Phu Quoc pepper is one of the specialties of the Phu Quoc island district of Kien Giang province, Vietnam.
✓ Phu Quoc pepper is fragrant and spicy, and is especially rich in many kinds of pepper from other regions, including red pepper (Pepper ripen). The Phu Quoc people harvest each ripening season and mainly by hand, selecting individual dried fruits called ripe pepper (red pepper), the green leaves after drying are called black pepper. Due to the demand of the market, people have used black pepper to remove the shell only the core of the kernel called white pepper, the white pepper is the best pepper and the most expensive.
---
VIII. PHU QUOC RIDGEBACK DOG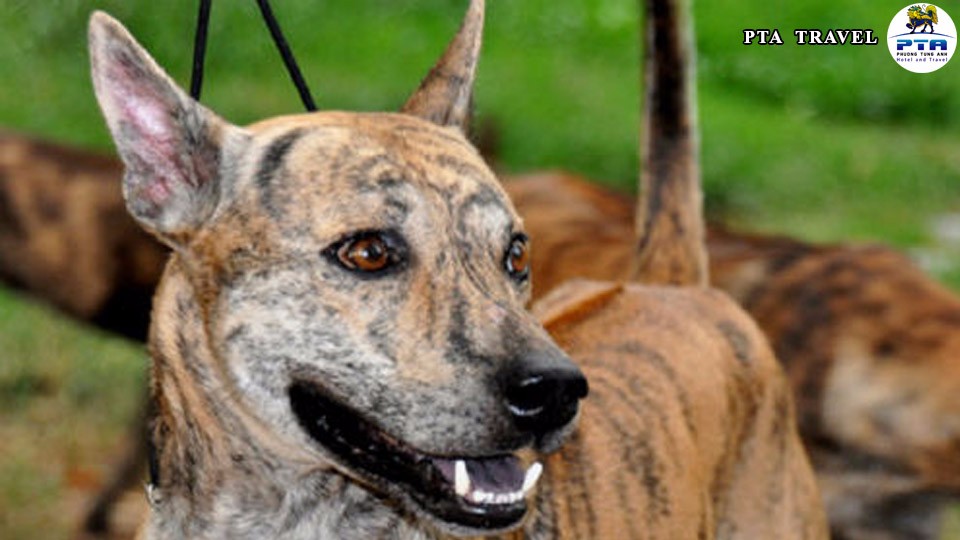 ✓ When talking about special things in Phu Quoc, it is impossible not to talk about Phu Quoc Ridgeback dog. This is a dog that is very distinct from other dogs in Vietnam. Phu Quoc Ridgeback dog always have a mane of hair that is upright and spinning on the back, with four long legs, slim shape, and very healthy. In terms of characteristics, they are very intelligent and self-sufficient dogs, even if they live with humans. This dog is capable of self-hunting very well, able to swim well, especially they are self-burrowing characteristics to shelter and reproduce if living in a large land.
---
IX. SPECIALTIES - FOOD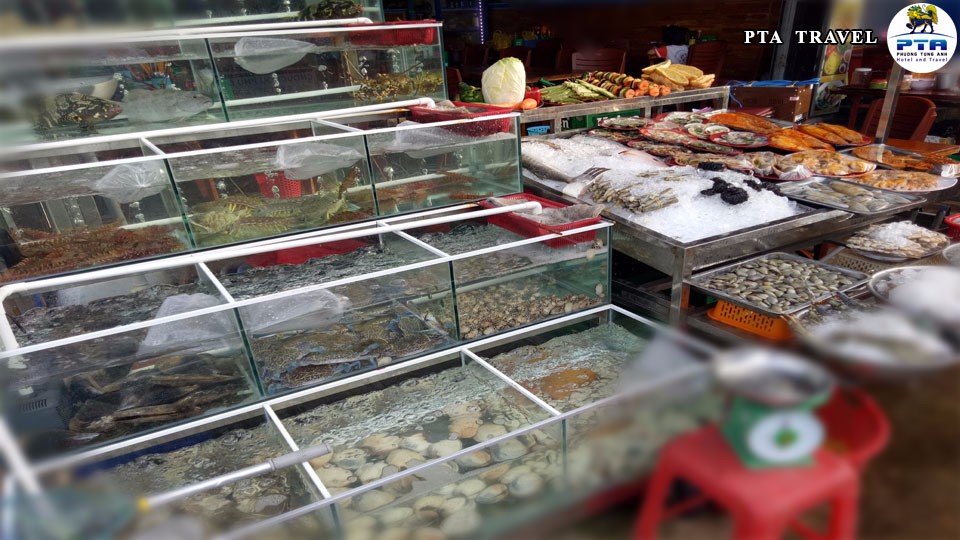 ✓ In Phu Quoc, there is a mixture of different culinary cultures, ranging from dishes of countries from all over the world to typical Vietnamese food. As an island, Phu Quoc is a promising land for who love seafood and you will be overwhelmed to witness and choose fresh fish, shrimp and crab at extremely reasonable prices. Every morning, local fishermen bring what they catch to Duong Dong port for sale to restaurants that will serve spectacular seafood parties for you.
Street food in Phu Quoc:
✓ You should try some great street food when you come here. The small rustic restaurants serve traditional Vietnamese food such as Phở, bánh xèo (a full of seafood cacke) and of course there is no shortage of bread (meat and vegetables). Biscuits (fried egg sandwiches) are a popular dish especially enjoyed by travelers. Most small restaurants are located all over the island, especially in Duong Dong and An Thoi, especially in Phu Quoc Night Market.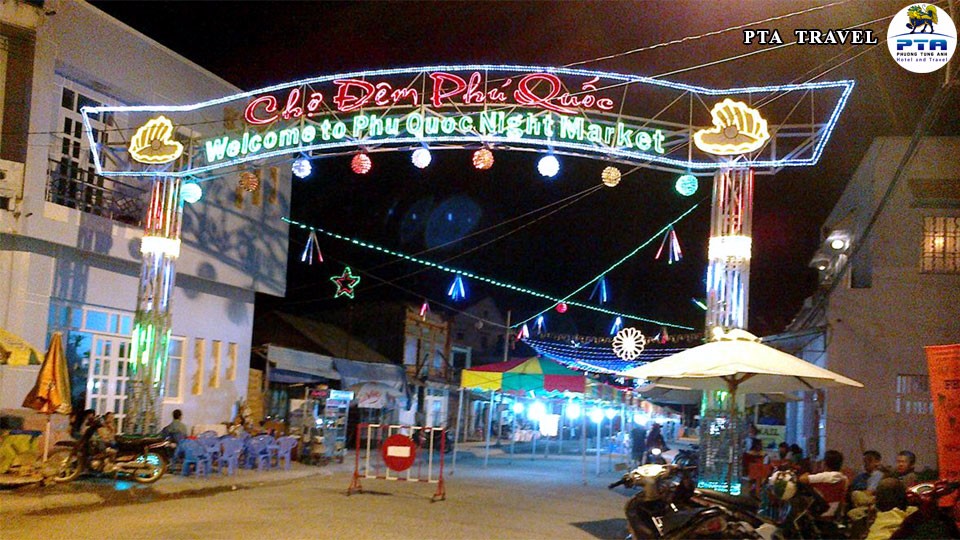 ✓ Popular street food is found on the island: bread soup, fish noodles, bread ...
Coffee shop in Phu Quoc
✓ Vietnamese coffee is made from Robusta coffee beans and has a bitter taste, taste than coffee in the West. Each cup of coffee will be served with a glass of ice or tea green, also called tea, so you can drink (and also clean your mouth) after enjoying the coffee. The most popular types of coffee are black coffee, iced coffee (coffee mixed with condensed milk and ice), or silver fudge (coffee mixed with ice, milk thick and chocolate).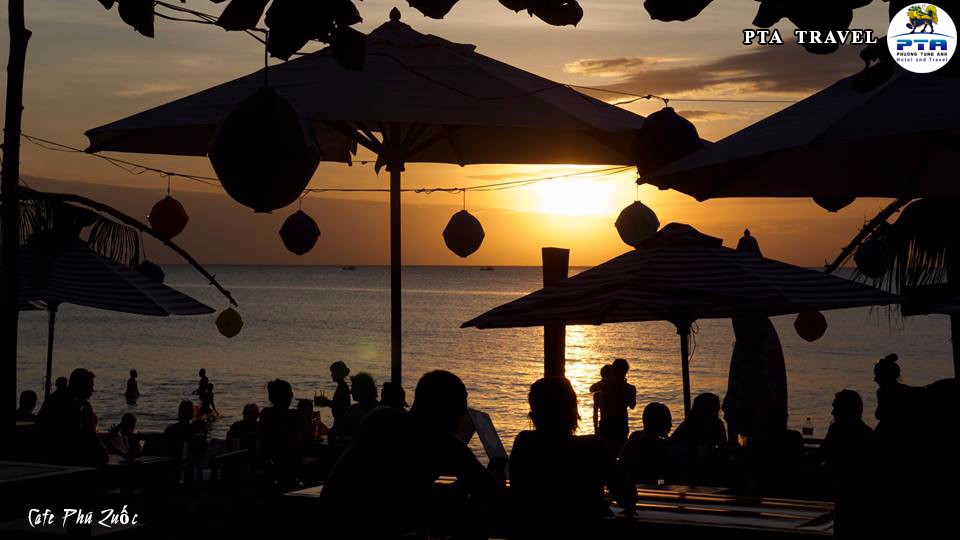 ✓ There are many cafes in Phu Quoc that people can choose freely. On every street in the city, there are cafes, which are suitable for all moods or social situations, and one can easily go to any pub to enjoy the drinks and the space of the pub. From street cafes with simple tables and chairs. Up to the luxurious place is decorated in garden style with trees, water and a peaceful atmosphere, away from the noisy of the city.
---
X. PLACE & SCENIC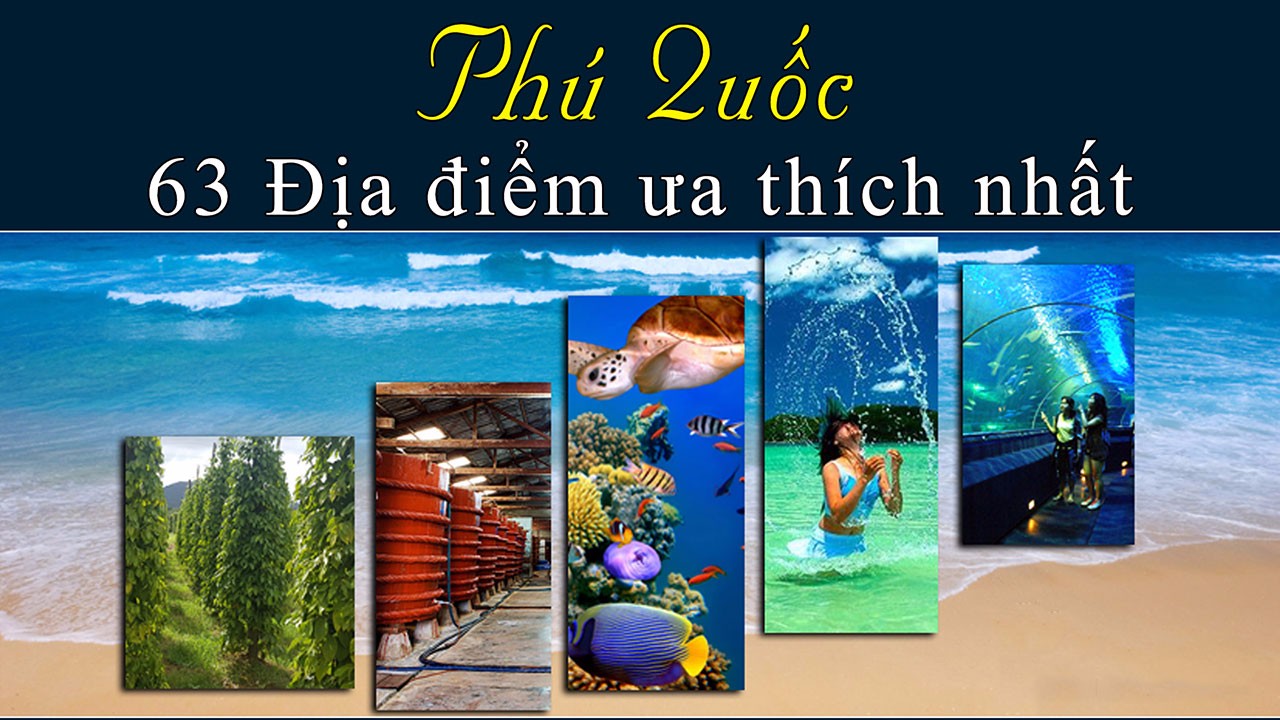 ✓ Phu Quoc - the paradise of tourism and relaxation not only Vietnamese but also foreign tourists also want to come once in life.
➤ Readmore: Tổng hợp 63 địa điểm tham quan du lịch hấp dẫn nhất Phú Quốc
---
XI. SHOPPING IN PHU QUOC ISLAND
✓ Typical souvenirs of Vietnam, art, fabrics, and handicrafts, there are plenty of shopping opportunities in Phu Quoc Island. Traditional souvenirs of Vietnam, including hat, silk, lacquer, ao dai, and Buddhist sculptures can be found at Long Beach (Bai Truong) and Night Market in Duong Dong. If you are a foreigner and are looking for tools, kitchenware, clothes ... you can find them on Nguyen Trung Truc street in Duong Dong town on the other side of Duong Dong river.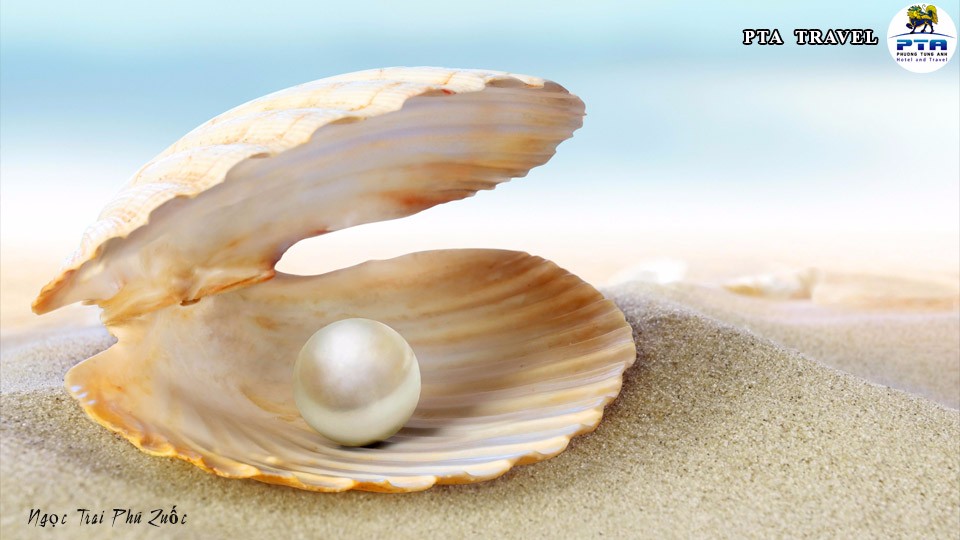 The most popular souvenirs in Phu Quoc:
✓ Alcohol - Sim wine, snake wine, hippocampus wine
✓ Hat
✓ Pearl jewelry
✓ Phu Quoc fish sauce
✓ Phu Quoc pepper
✓ Products made from shellfish - If you want to buy shellfish and coral products, the best option is to go to the night market. There you will be comfortable choice of products made from shells, bamboo and coral.
---