VINH LONG
Vinh Long is a province in Mekong Delta, Southern Vietnam. The province is located about 135km from Ho Chi Minh City to the north and 33km from Can Tho City to the south along National Route 1.
Vinh Long is a province in Mekong Delta, Southern Vietnam. The province is located about 135km from Ho Chi Minh City to the north and 33km from Can Tho City to the south along National Route 1.
Vinh Long is the center and miniature of Mekong River Delta Vietnam thanks to the diversity and richness of the land between two great rivers of Tien Giang and Hau Giang. Vinh Long Province shares border with Tien Giang province to the north, Dong Thap province to the northwest, Ben Tre to the east, Tra Vinh to the southeast, Hau Giang and Soc Trang to the south, and Can Tho to the southwest.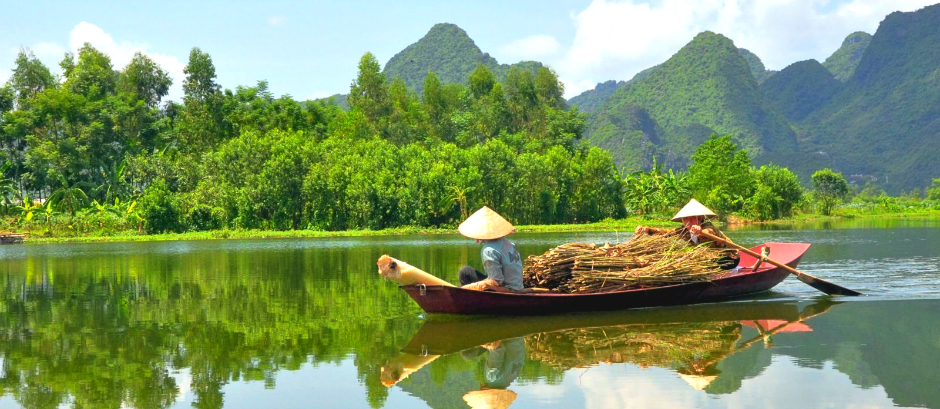 Geography
Vinh Long Province is located between two main tributaries of Mekong River including Tien River and Hau River. Vinh Long provincial capital is located about 135 km south Ho Chi Minh City, and 33km south Can Tho City, along National Route 1 in coordinates from 9°52'40'' to 10°19'48'' north latitude and 105°41'18' 'to 106°17'03' east longitude. Vinh Long Province looks like a rhombus located in the heart of the downstream of Mekong River Delta and bordering Ben Tre to the east, Tra Vinh Province to the southeast, Can Tho Province to the west, Dong Thap to the northwest and Tien Giang Province to the north.
Vinh Long terrain is relatively flat with a slope of less than 2 degrees, fairly low altitude compares to the sea level (absolute altitude from 0.6 to 1.2m, accounting for 90% of the natural area). Only Vinh Long City and Tra On Town has the average altitude of about 1.25m. Vinh Long climate features the tropical monsoon climate, divided into 2 distinct seasons: rainy season and dry season. The annual average rainfall ranges from 1400-1450 mm lasting from April to November, accounting for 85% of annual rainfall. The temperature is high and relatively stable, the average temperature is 27°C; the average humidity is 79.8%. Vinh Long locates between two largest rivers of Mekong Delta, so it has the year-round fresh water source - the invaluable resources that nature gifts.
History
In 1732, under the reign of Nguyen Phuc Chu, Vinh Long belonged to Dinh Long Ho. The boundary of Dinh Long Ho included Tien River Delta, Hau River Delta and Ben Tre, Tra Vinh, An Giang today. In 1840, Con Dao was merged into Vinh Long. The boundary of Vinh Long was stable until the French invaded. In 1875, the French separated Vinh Long Province and formed Tra Vinh Province, and continued to established Ben Tre province in 1899. According to Decree dated December 20th, 1899 of the Governor - General of French Indochina, Paul Doumer, Vinh Long was one of 21 provinces of Cochinchina. In 1951, Vinh Long and Tra Vinh were merged into Vinh Tra Province including 10 districts and towns. In 1954, Vinh Tra was separated into Vinh Long and Tra Vinh. In early 1976, Vinh Long merged with Tra Vinh into Cuu Long province but until December 26, 1991, it was split into two separate provinces of Vinh Long and Tra Vinh.
Administration
Vinh Long has 8 district administrative units consisting of Vinh Long City, Binh Minh District-level town, Binh Tan District, Long Ho District, Mang Thit District, Tam Binh District, Tra On District and Vung Liem District. Among them, there are 5 towns, 10 wards and 94 communes.
Population
Vinh Long has nearly 1,028,600 people (ranking the 10th among 13 provinces in Mekong Delta). The population density reaches 687 people/ km². Among them, the urban population reaches nearly 159,200 people and rural population reach 869,400 people. There are 20 ethnic groups living together in Vinh Long. Kinh ethnic group has 997,792 people, Khmer people has 21,820 people, Hoa people has 4,987 people; the rest are ethnic groups of Tay, Thai, Cham and Muong.
Economy
Vinh Long economy in 2014 continued to grow and reached significant results. The gross regional domestic product was estimated at 27,965 billion dong compared to 2013. Specifically, the share of agriculture, forestry and fishery sector accounted for 34.76%, industry-construction sector - accounted for 21.18% and the service sector accounted for 44.06%. Total state budget revenue was estimated at 4,250 billion dong, reaching 117.35% of the estimate. The total state budget expenditure reached 5,372 billion dong, nearly 102% as estimated. In particular, investment and development expenditures were estimated at 729 billion, reaching100% of the plan; recurrent expenditure was 3,750 billion, reaching 104.79% of the plan.
Total capital investment in developing the society in 2014 was estimated at 10,804 billion, achieving 98.22% and increasing 6.35% plan over the same period in 2013. The production value of agriculture, forestry and fishery was estimated at 19.368 billion dong, up 2% over 2013. The index of industrial production in 2014 increased 13.10% over the same period in 2013. The industrial production value was estimated at 21,757 billion dong, up 13.49% over 2013. The export turnover reached USD304.5 million, reaching 80% compared to the plan and down 9% over 2013. Total export value was estimated at USD156 million, decreasing 0.5% y.o.y. In 2014, the number of visitors coming to Vinh Long was estimated at 950.000 arrivals, up 1% over the same period in 2013. The tourism total revenue reached 210 billion dong, up 5% over 2013.
Society
Implementing synchronously programs such as vocational training programs for rural labors, loans from national funds to create jobs, support sending laborers to work overseas under contracts and so on. Social security, poverty reduction continues to be interested in doing good. The solution of poverty reduction was implemented effectively and synchronously to create conditions for the households to escape from poverty. The inspection, monitoring the disease continues to be taken seriously at the health facilities in the province. Facilities of health sector continues to be interested in investing; medical equipment was invested to meet basic requirements for the examination and treatment of the people; human resource is trained, quality health care at health facilities continue to be raised. Facilities serving teaching and learning continue to be invested, the schools and classes have been solidified, and the quality of education is gradually improved.
Culture
Due to its location and history, three ethnic groups of Kinh, Khmer and Hoa living many years here have blended and created a characteristic culture of Vinh Long. Vinh Long several forms of folklore as Van Tien poetry, tuong, ve cai luong, Hue Tinh singing... In addition, Vinh Long also owns many cultural historical relics including Long Ho Citadel, Vinh Long Literature Temple, Tan Giai communal house, Tan Hoa communal house, Cong Than Mieu Vinh Long...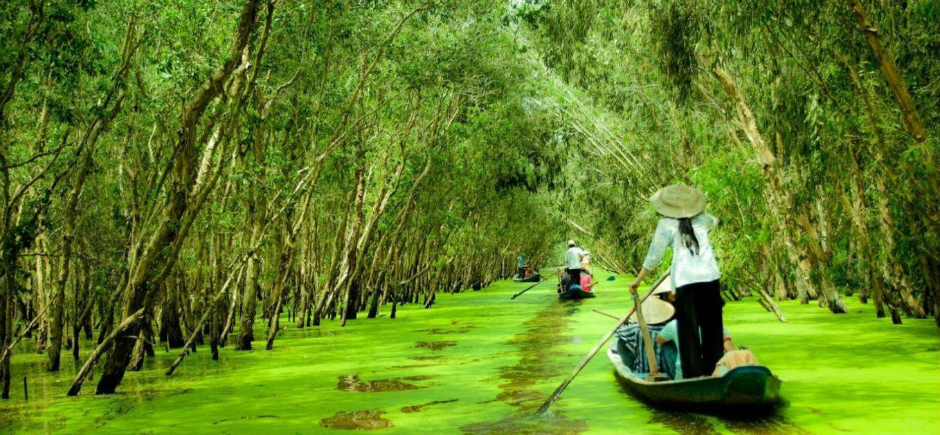 Tourism
Only about 140km far from Ho Chi Minh City, Vinh Long is an ideal destination to visit and explore the culture of the river region and enjoy unique types of entertainment. My Thuan Bridge with the total length of 1535m is spanned Tien River, connecting Tien Giang and Vinh Long Provinces. In addition to the value in terms of traffic and economy, the largest cable-stayed bridge Vietnam is a stopover of most tourists passing by. Vinh Sang tourist area: Fishing crocodile, catching fish, riding ostrich, skating grass... are few activities that visitors can not ignore when coming to Vinh Sang. Located in An Binh Islet of Long Ho district, this is the largest ecological tourist area in Vinh Long. Coming here, tourists can also sail to visit craft villages such as coconut candy, ceramics... or enjoy lunch while listening to the folk songs of the South.This really is a destination for tourists who love nature and culture river region. It is really a destination for tourists who love nature and culture of river region.
Vinh Long Literature Temple was built in 1864 including 3 compartments and 2 roof used for worshiping Confucius. The temple is also home to review of the students, held cultural activities and educated the patriotism for the people at that time. This is a typical architectural works the pride of Vinh Long people. Located in An Binh Islet, Tien Chau Pagoda was built in 1750 according to the tam style. The pagoda includes three interconnecting compartments including main hall, lhau to and hau lieu. Inside the pagoda, all details are decorated with a lot of eye-catching designs and patterns. Tien Chau Pagoda is an ideal destination for those who like to admire ancient structure and discover something spiritual as well as pray for good things in their life. On December 12th, 1994, Tien Chau pagoda was recognized as a national level cultural historical relic. Bonsai Garden with hundreds of bonsai as yellow apricot, jasmine, mai chieu thuy (Wrightia religiosa)... combined with fish ponds, fruit gardens has created an extremely simple space. Some bonsai gardens attract tourists as Sau Giao garden Muoi Day Garden, Hai Hoang Garden... focused on the riverbank of An Binh Island.
Festival
Vinh Long is the home to three ethnic groups of Kinh, Hoa and Khmer, so there are many festivals of ethnic minorities held during the year. Every festival bears characteristics and distinct cultural identities of each ethnic group. According to estimates, at present, Vinh Long has hundreds of large and small traditional festivals, held all over the seasons. In addition to Tet holiday, Kinh people hold several other festivals as Ky Yen, ha dien, thuong dien... The purpose of these festivals are to worship the tutelary god, agricultural god, gods of cloud, rain, thunder, lightning and pray for good harvests, good weather, prosperous country, prosperous villages and happiness. For Hoa people, there are the rituals: le via Ba, Phuoc Duc Chanh Than. There are three major festivals imbued with traditional cultural identity of the Khmer people which are took place in the year including Chol Chnam Thmay, Sen Dolta and Okombok.
In addition to the traditional festivals, Vinh Long Province currently has some festival beyond the scope of the province and become festivals of many localities, several neighboring provinces, namely: Death anniversary ceremony at Tomb of Tien quan Thong che Dieu bat Nguyen Van Ton in Tra On district. With traditional festivals, imbued with national cultural identity, we can see that the festival plays a significant role in the development of Vinh Long tourism. Vinh Long festival not only is rich in types and diverse in content and brings the distinct features of each ethnic group.