Coi Nguon Museum Phu Quoc
Coi Nguon Museum gives Phu Quoc overview. Located on a small hill on Tran Hung Dao Street in Duong Dong Town, the museum was established in 2009 by Huynh Phuoc Hue who has spent over 15 years collecting thousands of antiques and artifacts.
The museum's total area is more than 1,5 hectares consisting of one main six-floor building (including 1 ground floor and 1 rooftop) for exhibiting antiques (1,152 square metres), a house for exhibiting driftwood artwork (204 square metres), a house of art paintings with pieces of artwork made from shells, folk art pictures and documental photographs telling about the country, the people, the economy, the culture and the society of Phu Quoc district through periods of time (316 square metres), the souvenirs area displaying the products made of pearls (450 square metres), the region of traditional rural stilt houses (146 square metres), the religious temples (99 square metres), the item-keeping stock (224 square metres), the outdoor museum region for preserving Phu Quoc vortex dogs, sea eagles with lots of trees, lakes, artificial waterfalls and streams.
Tourists can buy tickets at VND20,000 each accompanied with a brochure on the museum and start their journey to explore the five-storey building.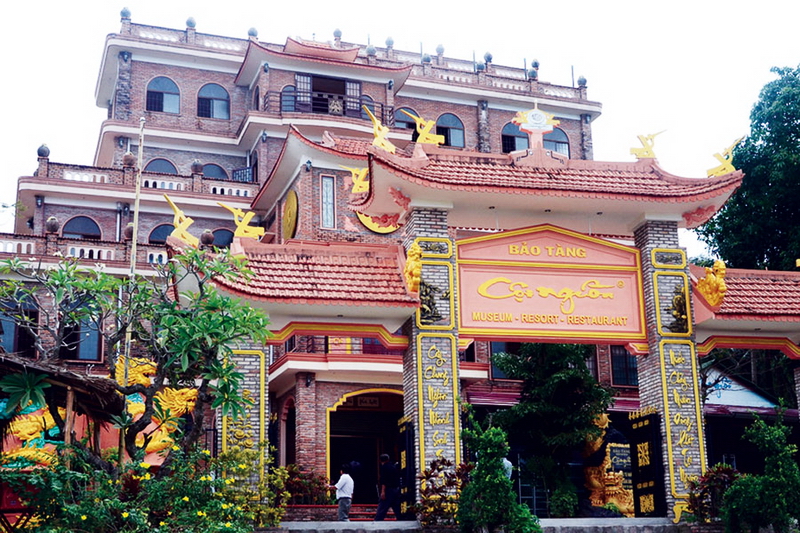 Tourists can discover Phu Quoc's natural conditions and an overview of the museum and battles to protect the island on the ground and first floors respectively. The second floor exhibits antique collections while the third floor displays the model of a wreck and numerous antique fish from sunken vessels discovered on the eastern side of the island. Images of local peoples' daily life are on display at the fourth floor. The rooftop has a panoramic view of Duong Dong Town and a pearl blue sea and an immense forest.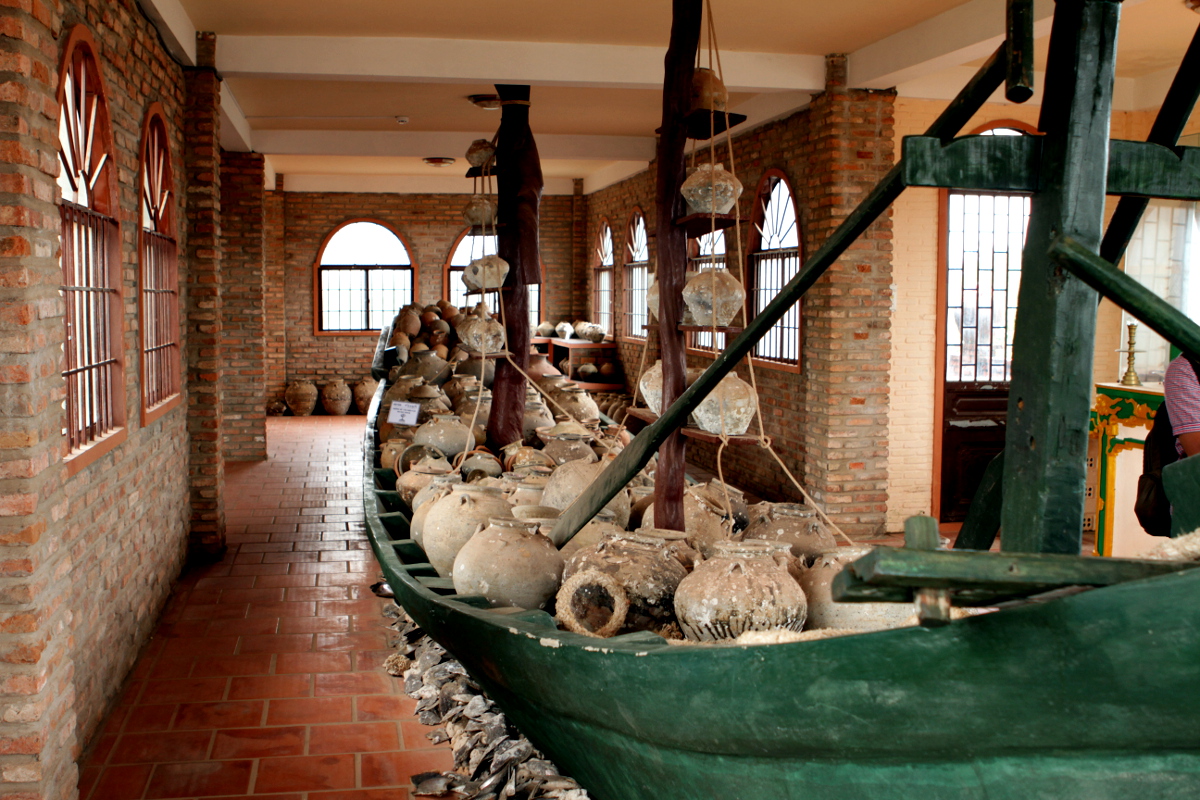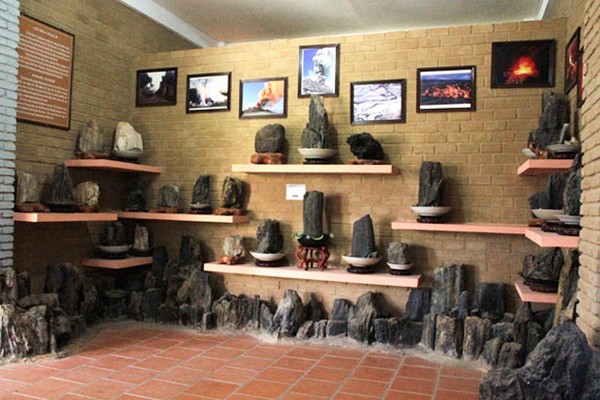 If you are tired of walking, you can go to souvenir shops on the ground floor selling jewelry made from pearl, fossil wood and shells and craft products made from lua wood. Or you can climb the hill to see a very interesting place – a sea eagle reserve where you can admire numerous beautiful white and black birds standing inside a giant iron cage raising their strong voices or spreading their wide wings to fly around the cage.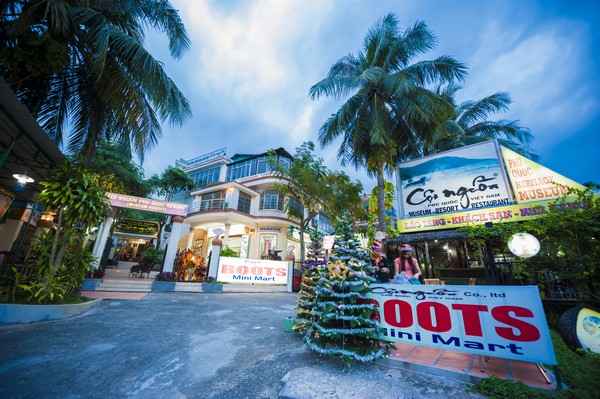 Beside , they own Coi Nguon Hotel and Coi Nguon Restaurant to serve all the best conveniences.
Located just only 5 minutes walk to the beach. Each of the 30 rooms at this 2-star hotel have all the comforts and conveniences of home. Featured in each room, among other amenities, are desk, internet access – wireless, air conditioning. The hotel boasts laundry service/dry cleaning, shops, coffee shop, restaurant as part of its superior facilities and services. For the enjoyment of guests interested in sports or leisure, there are garden on the grounds. Guests will find this service-oriented hotel with superb facilities and amenities provides excellent value. To continue with your reservation at Coi Nguon Phu Quoc Hotel Phu Quoc Island, please enter your arrival date and the number of nights you wish to stay.
In addition , Coi Nguon restaurant is established to supply the adequate facilities with a seating capacity of 150. They serve a speciality foods of the Phu Quoc Island by the professional local cheft. This is the place you should consider to organize a Party or celebration , birthday party.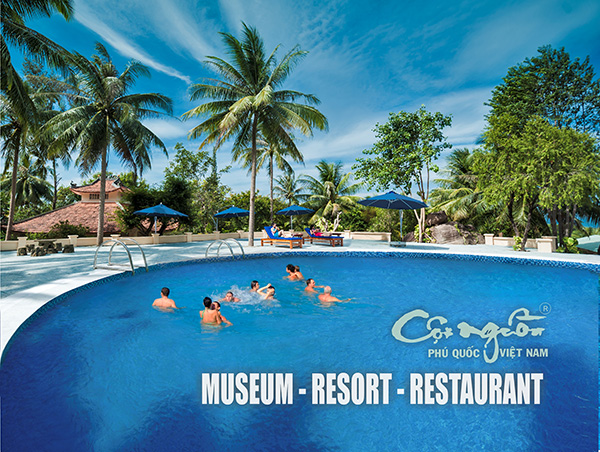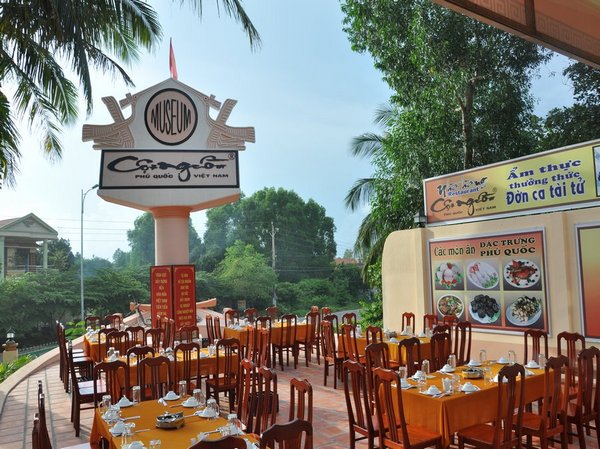 Address: 149 Trần Hưng Đạo Street, ward 7, Dương Đông town, Phú Quốc, Kiên Giang.
Email: khachsancoinguonphuquoc@gmail.com
Website: http://coinguonphuquoc.com
Telephone: 09 655 655 98